How it Works
Quitting can be challenging, so we have made the process of getting started simple. Here is what you can expect step by step when choosing Quit Hero to help you quit smoking.
1. Create Account
Create a patient account to get started. Once you are logged in, you can book a doctor review slot (same-day review available!) and complete your medical assessment online.
2. Book Review Slot
Book a review slot for our doctor to review your medical assessment. Once booked, you will be prompted to pay the prescription fee and receive an email confirmation.
Please Note: If the doctor deems you are not eligible for a prescription, you will be refunded the prescription fee in full.
3. Complete Medical Assessment
You will receive the medical assessment to complete via email. Complete the assessment immediately so the medical team can review your case at the selected review time.
Please Note: The medical assessment must be completed by the review time selected for the medical team to review your case.
4. Doctor Review
Our medical team will review your application at the review time selected. Eligible patients will receive applicable prescriptions and treatment plans via email.
Once again, if you are not eligible, we will refund the cost of the script.
5. Receive Prescription
Eligible patients will receive the prescription within the same day via email. The email will contain your script, a treatment guide and a link to fill the script from our pharmacy section.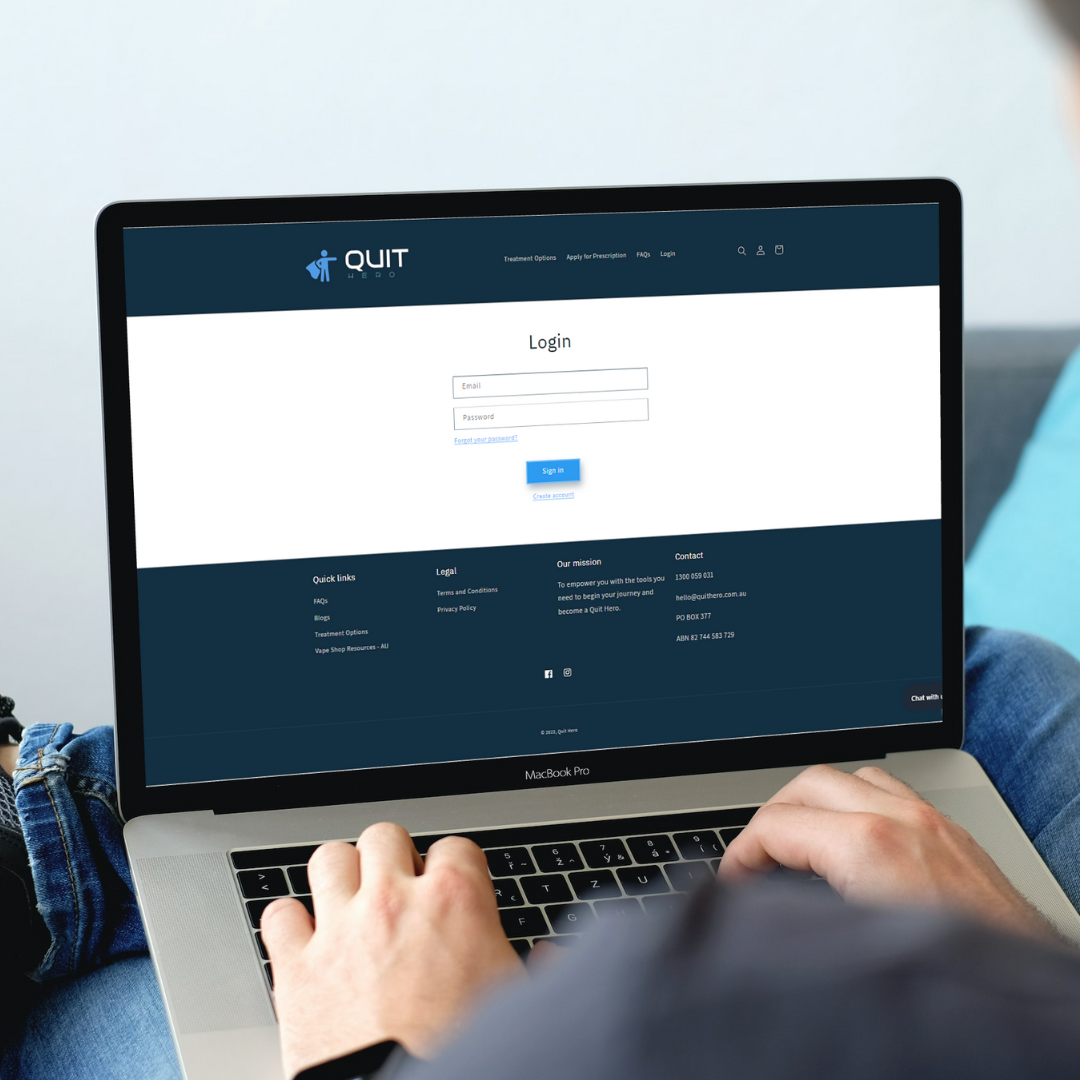 6. Pharmacy Order
Eligible patients can order their products from the online pharmacy section on our website. The pharmacy section is only accessible to Quit Hero patients with a valid script. Log into your account to view the products applicable to your prescription.
7. Delivery
Quit Hero takes care of your treatment dispensing, home delivery and tracking updates. All orders are cross-checked and carefully dispensed. No in-person pharmacy pick-ups needed!
Choosing a selection results in a full page refresh.